Cal-Neva Lodge
Early Lodge Table Settings (1934-1937)
All of these pictures are enlargements from small high-definition postcard photographs featured in the book "Cal-Neva Revealed". Note that most of these images show a particular type of dinnerware called an Adirondak Pinecone motif manufactured by the Syracuse China Co., USA. In this pattern, three equally-spaced pinecone clusters are located below two colored lines that circle the rim. See example photograph below. The other china pattern seen in most photos has not been identified yet.
Also observed are the green Depression-glass ashtrays (item #MISC01) that hold the early matchbooks shown on the "Memorabilia" page of this website (item #MAT01). Please be patient while this page loads completely.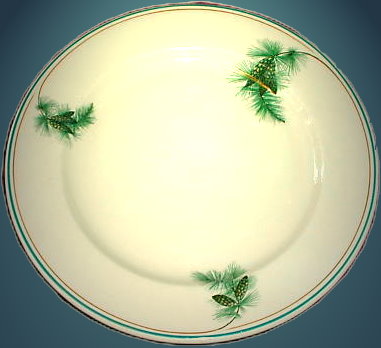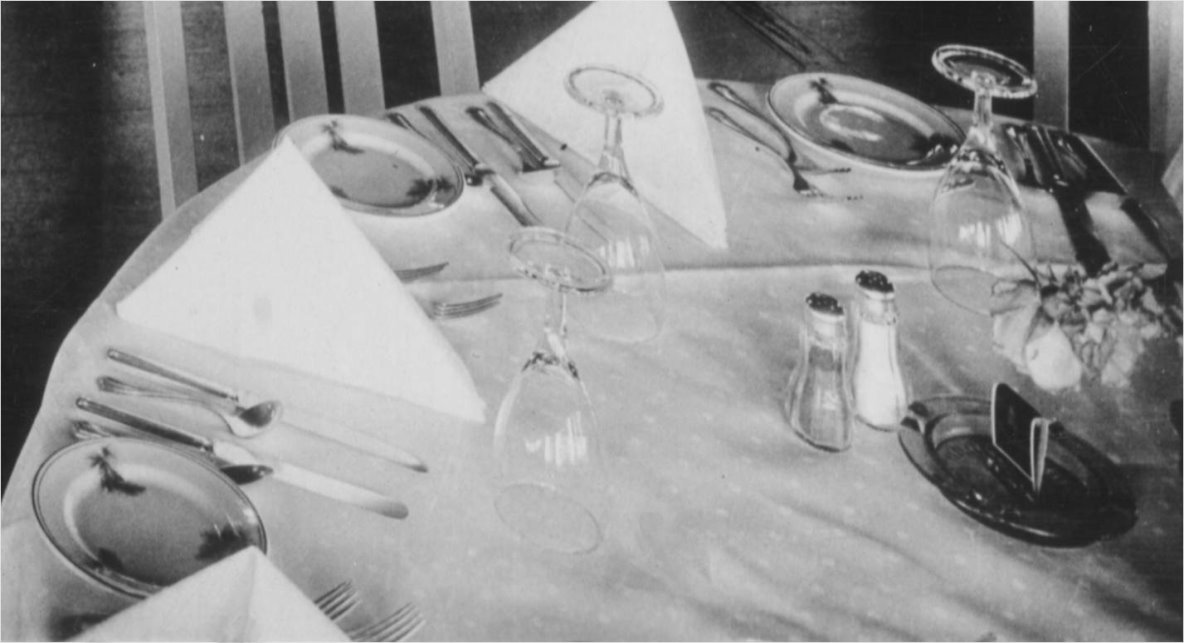 Table Setting #1 (above) Pinecone plates and ashtray with matches clearly visible.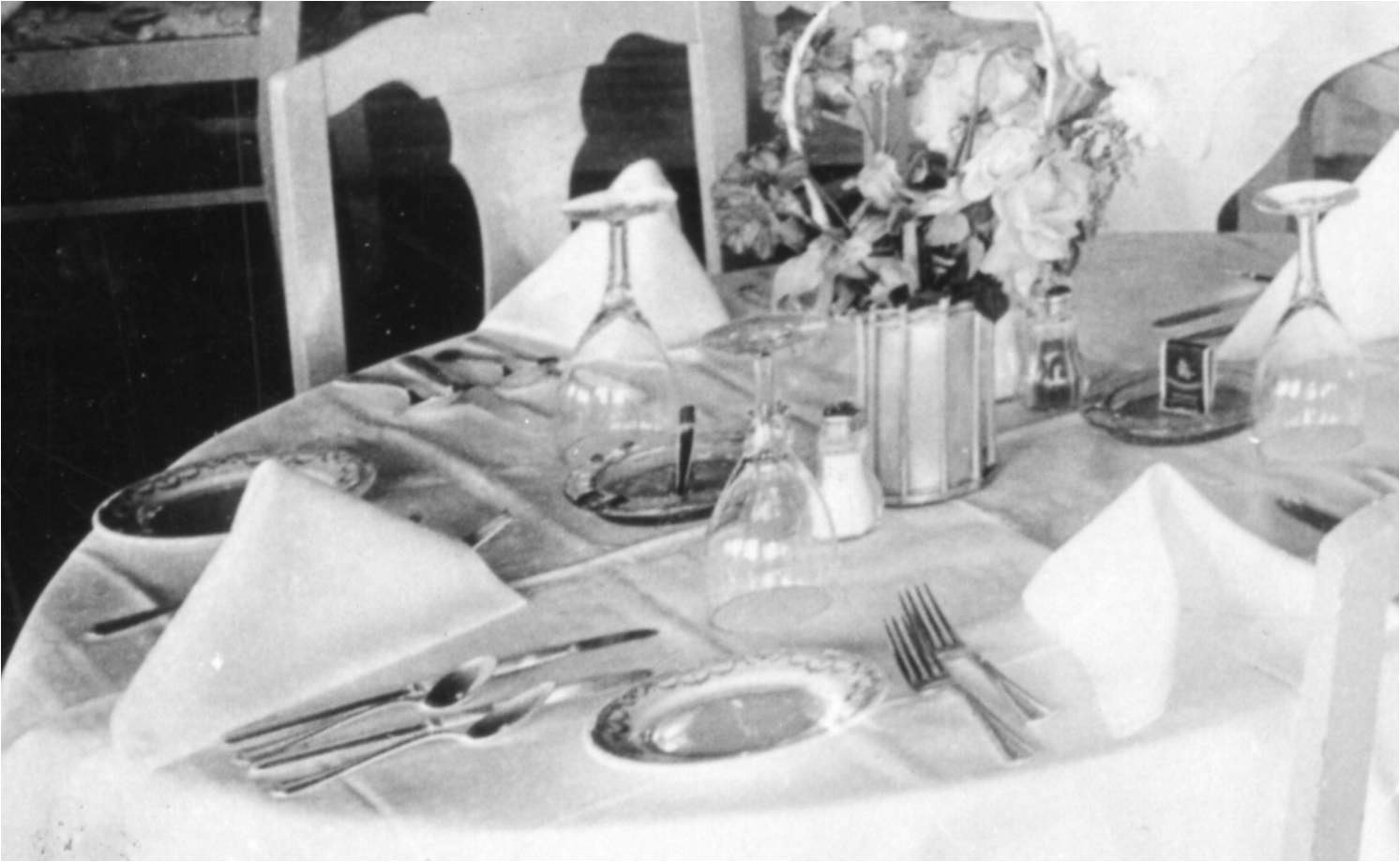 Table Setting #2 Unknown plate style is part of this setting. Two ashtrays with upright matchbooks are visible as well.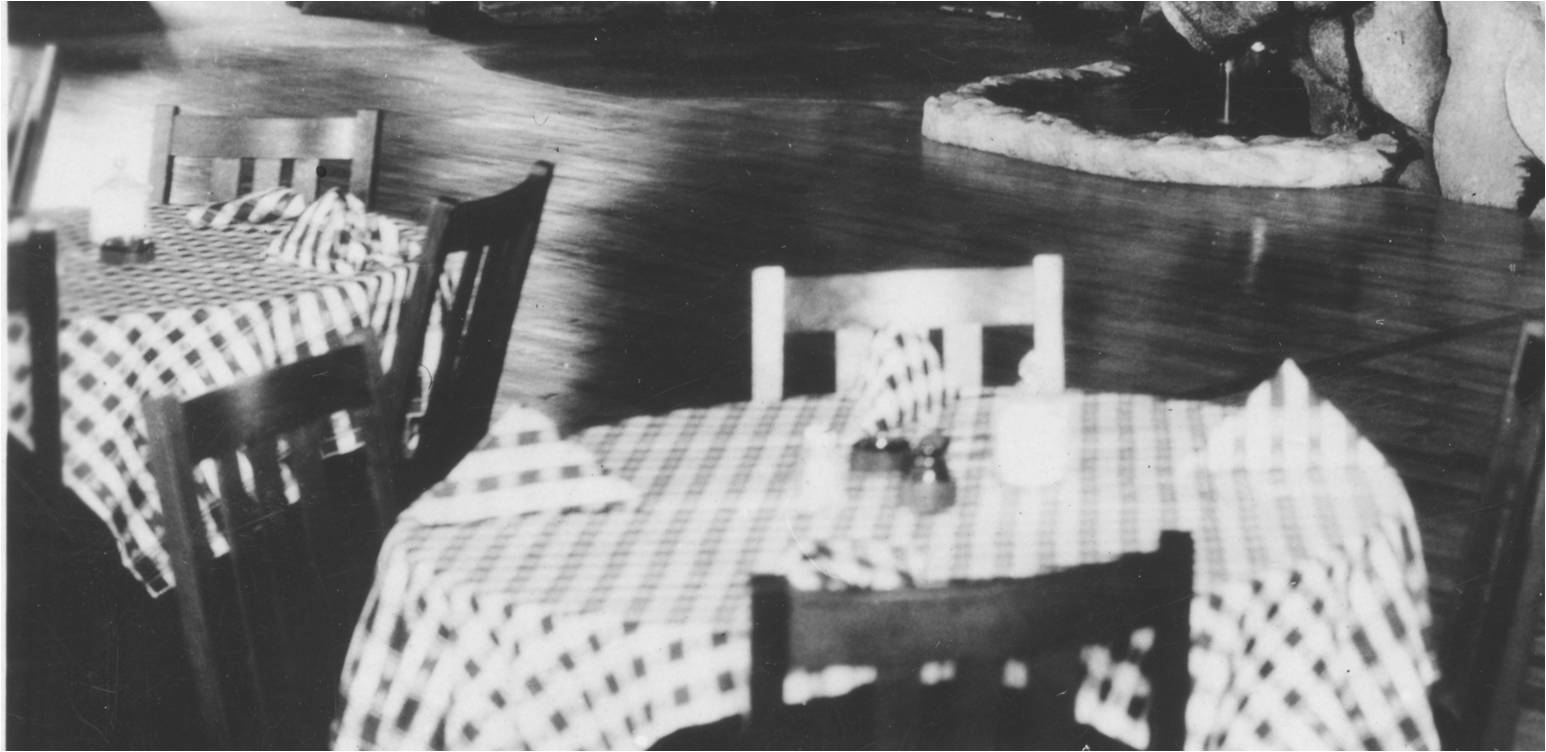 Table Setting #3 This table scene is earlier than the others and may have been taken during lunch as represented by the checkered tablecloth. The ashtrays are visible on each table, but are unidentified.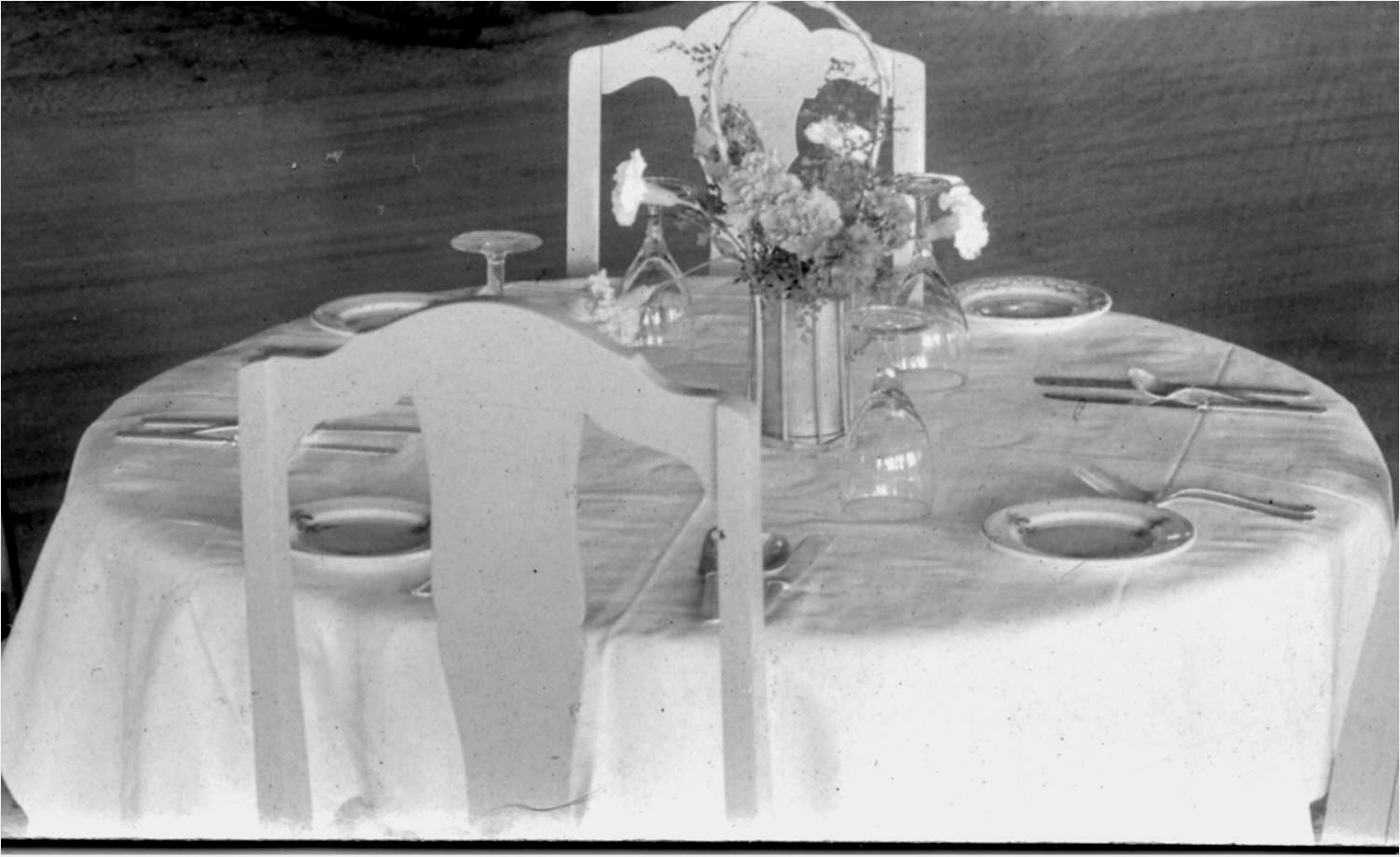 Table Setting #4 The pinecone motif plates are present on the same table with another unknown pattern/style.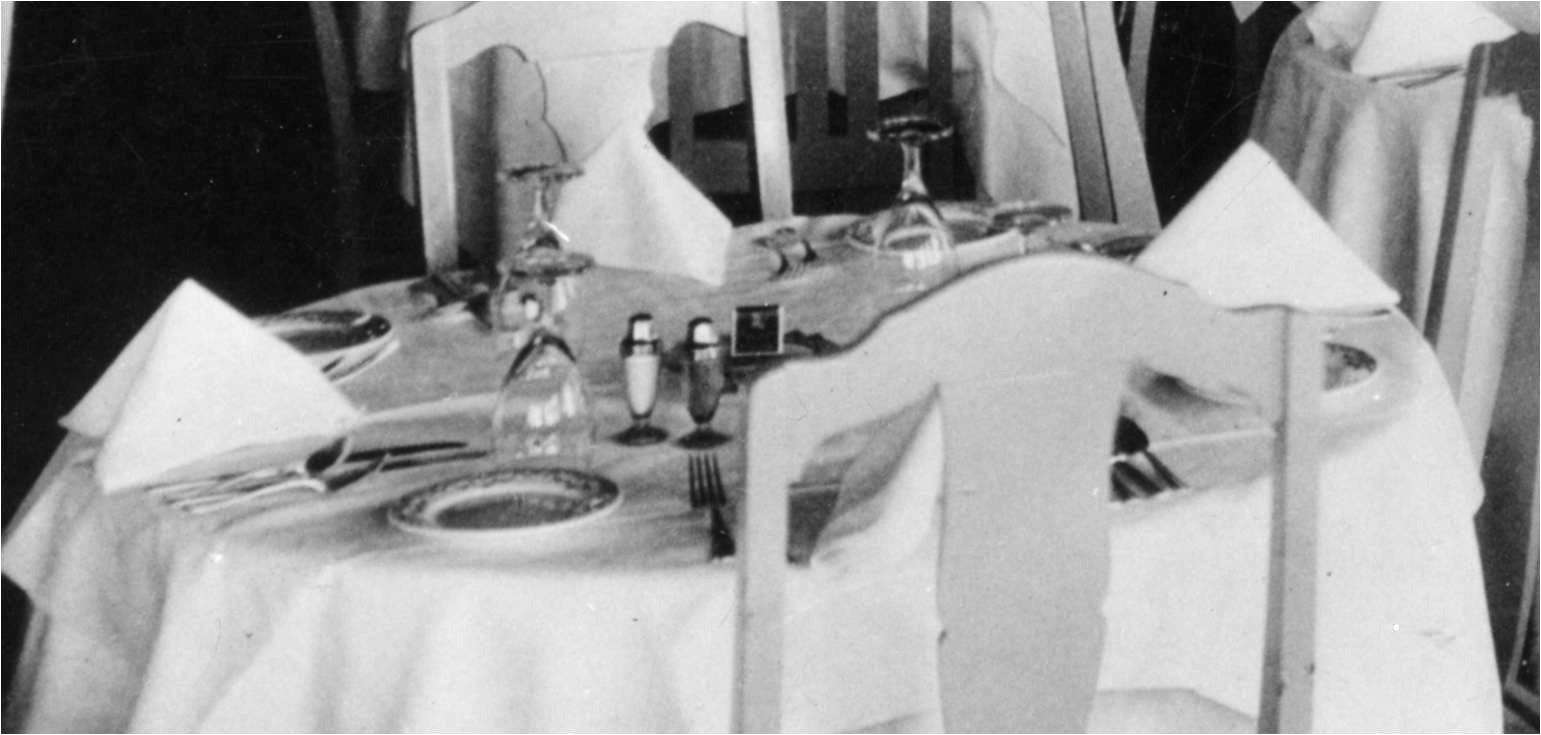 Table setting #5 Nice view of matches and salt and pepper shakers facing the camera.